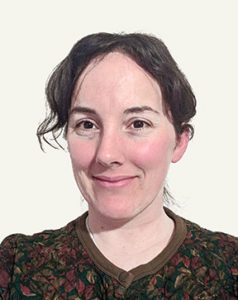 Home Lab:
Collaborative Robotics and Intelligent Systems (CoRIS) Institute, with Prof. Yiğit Mengüç
Home University:
Oregon State University, USA

Visiting Lab:
Reconfigurable Robotics Lab (RRL) with Prof. Jamie Paik
Visiting University:
EPFL, Switzerland
Year of visit:
6 months in 2018
Project:
Actively Controllable Soft Actuator/Sensor Interface for Interactive Wearable Robotics
1. Were you able to fulfill all your planned objectives?
Yes. My planned objectives changed during the 6 month time period but ultimately the agreed-upon final objective (one research paper submission) was met.
2. Did this experience inspire/enable you to continue your career?
One publication submitted and currently under review, this also formed a portion of my thesis defense which I passed on September 17 2018. Great networking opportunities from attending RoboSoft conference in Italy! Also broadening my CV and lab experience.
3. Did your host lab contribute to the quality of your research?
Yes. Lots of editing help, equipment purchasing, and lab equipment availability to make sure the publication was headed in the right direction.
4. Do you feel your association with NCCR Robotics has had an overall impact on your studies and future career?
NCCR Robotics has helped me gain significant lab experience in a highly productive research lab. My experience has broadened my understanding of the field of soft robotics and helped me increase my efficiency in research lab environments. This experience has also introduced me to numerous colleagues in the field that I can potentially collaborate with on future projects.
5. What are you currently working on and what are your plans for the future?
I am currently completing a 6 month position as a Postdoctoral Associate at Yale (PI: Dr. Rebecca Kramer). After that I am scheduled to work as a Postdoc / Consultant on an industrial research project back in Oregon. I have not decided yet whether I will pursue academia or industrial jobs after that point.