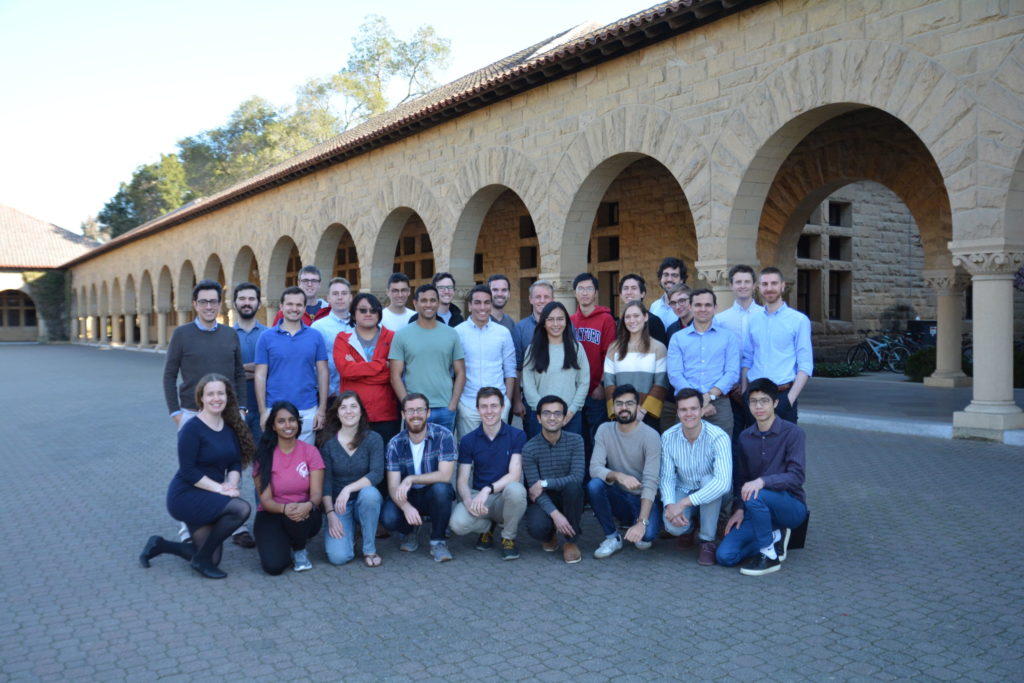 Home Lab:
Robotic Systems Lab (RSL), with Prof. Marco Hutter

Home University:
ETH Zurich, Switzerland

Visiting Lab:
Autonomous Systems Laboratory (ASL) with Prof. Marco Pavone
Visiting University:
Stanford University, USA
Year of visit: 3 months in 2020
Project:
Stochastic Optimal Control for Walking Robots
1. Were you able to fulfill all your planned objectives?
Yes. The main objective of interacting and exchanging ideas with members of the host lab has been fully achieved. I also received valuable inputs and inspirations from the work that was performed at the host lab. My own research work did not progress quite as far as I had expected, partially due to disruptions by the Covid-19 crisis, but the project will be finished in any case at home.
2. Did this experience inspire/enable you to continue your career?
Yes. Great networking opportunities with other researchers and those who have recently transitioned to industry and startups in the Silicone valley. The research project itself will eventually lead to a publication.
3. Did your host lab contribute to the quality of your research?
Yes. Several discussions and inputs sessions with senior members of the host lab gave me valuable feedback on my work.
4. Do you feel your association with NCCR Robotics has had an overall impact on your studies and future career?
Yes. Community feeling of working towards a common goal is a key motivator for me. Content-wise the association with NCCR has only had a small impact on my work.
5. What are you currently working on and what are your plans for the future?
I plan to finish my current research project (partially completed during the exchange visit) on stochastic optimal control by the end of June. Afterwards, I am planning to wrap up my PhD for graduation in the fall. For the subsequent job search the contacts made during the exchange visit will be a valuable asset.