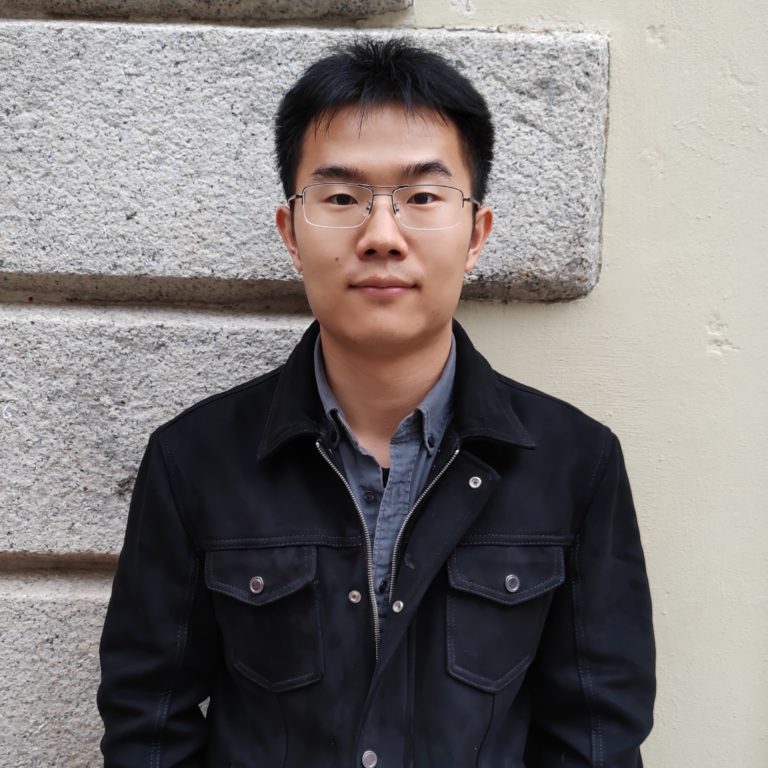 Home Lab:
Jouhou System Kougaku (JSK), with Prof. Masayuki Inaba

Home University:
The University of Tokyo, Japan

Visiting Lab:
Robotic Systems Lab (RSL) with Prof. Marco Hutter
Visiting University:
ETH Zurich, Switzerland
Year of visit:
3 months in 2020
Project:
Dexterous manipulation on quadruped robots

"The ANYmal robot is cute but super powerful! Love it!"
– Fan Shi
1. Were you able to fulfill all your planned objectives?
Yes. The main goal of this project is to explore the potential ability of quadruped robots, which is known for its locomotion skills, on dexterous manipulation. The task is very challenging, but with the very helpful support and discussion with all the people is RSL lab, I achieved the target by letting the robot learn from trail and errors in simulation. The biggest pity is because of Covid-19 influence, we could not verify the whole system on real robots yet.
2. Did this experience inspire/enable you to continue your career?
Yes. It's a wonderful chance to communicate with researchers here who did amazing work in quadruped locomotion. I learned a lot from their experience. Not only did I finish my project and wish to lead to a publication in the end, but also I want to enboarden the method to other robots to achieve more academic communication. 
3. Did your host lab contribute to the quality of your research?
Yes. I have gotten very helpful discussions every week with both students and professor. Their experience helped me quickly focus on the problem and find the optimal solution.
4. Do you feel your association with NCCR Robotics has had an overall impact on your studies and future career?
Yes. Recently robotic community is deeply influenced by new technology like deep learning and reinforcement learning, I believe the chance to work here will definitely influence my research view and impact my future career.
5. What are you currently working on and what are your plans for the future?
I am very interested in achieving dexterous manipulation on robots which are not intuitively having good manipulation skills, such as drone and quadruped robots. For future work, I am considering to combine what I learned here into robots in my home university to achieve more interesting researches.