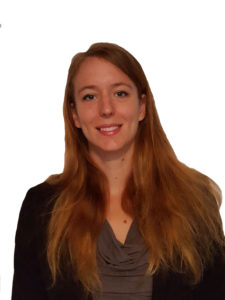 Home Lab:
Laboratory of Intelligent Systems (LIS), with Prof. Dario Floreano

Home University:
EPFL, Switzerland

Visiting Lab:
Collaborative Haptics and Robotics in Medicine Lab (CHARM) with Prof. Allison Okamura
Visiting University:
Stanford University, USA
Year of visit:
5 months in 2018
Project:
Soft Tactile Actuator to Render the Sensation of Flying like a Drone

1. Were you able to fulfill all your planned objectives?
2. Did this experience inspire/enable you to continue your career?
Yes, this experimence inspired my career as my host Professor (Allison Okamura) spent time discussing with me about my career and my possibilities both in research and in industry. Also, spending time at Stanford University broaden my network and had a very positive impact on my CV.
3. Did your host lab contribute to the quality of your research?
I learnt a lot of skill being at the Charm lab as it is a laboratory specialized in haptics.
4. Do you feel your association with NCCR Robotics has had an overall impact on your studies and future career?
NCCR Robotics had a lot of impact promoting my project and giving me opportunities to demonstrate it to public events.
5. What are you currently working on and what are your plans for the future?
I submitted the journal article that we wrote during my exchange at the Charm's lab. I am currently running more experiments on the device to submit a conference paper at the World Haptics conference (the largest conference in Haptics).