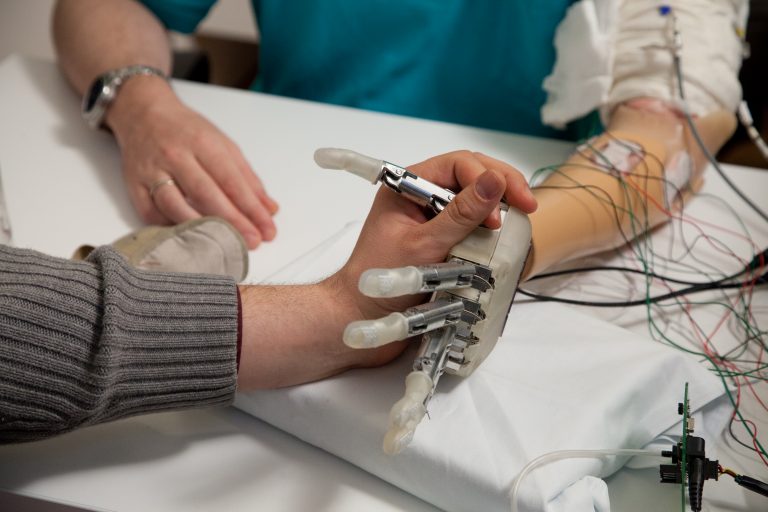 Home Lab:
Dipartimento di Elettronica, Informazione e Bioingegneria, with Prof. Elena De Momi

Home University:
Politecnico di Milano, Italy

Visiting Lab:
Translational Neural Engineering Laboratory (TNE), with Prof. Silvestro Micera

Visiting University:
EPFL, Switzerland

Year of visit:
6 months in 2016
Project:
Microneurography for Neural Control of Hand Protheses
1. Were you able to fulfill all your planned objectives?
The planned objectives included the development and testing on patients of a new ENG signal acquisition protocol. Due to some technicalities it was not possible to fulfill this objective. Nonetheless, this did not prevent the fulfillment of all the other objectives, since the standard acquisition protocol could be used and gave good results.
2. Did this experience inspire/enable you to continue your career?
Yes, this experience has been the most formative and inspiring I have ever had during my studies. My already strong will to continue in academic research strengthened more, if possible. I had the chance to participate in a publication and I received a PhD job offer that I am willing to accept. I found the people and the work incredibly positive, resulting in a wonderful experience.
3. Did your host lab contribute to the quality of your research?
The host lab aided the quality of my research under many aspects. Firstly, I have learned a lot from my supervisors,  that have been very available and willing to teach. Secondly, the environment was very stimulating, making me be very scientifically involved in my work, and this resulted in the will of producing the best quality of research I was capable of.
4. Do you feel your association with NCCR Robotics has had an overall impact on your studies and future career?
I feel that the association with NCCR Robotics had a strong impact on my future career, since my plans for my future PhD were influenced from the people I met and the work I did during these important six months.