The Zurich Urban Micro Aerial Vehicle Dataset for Appearance-based Localization, Visual Odometry, and SLAM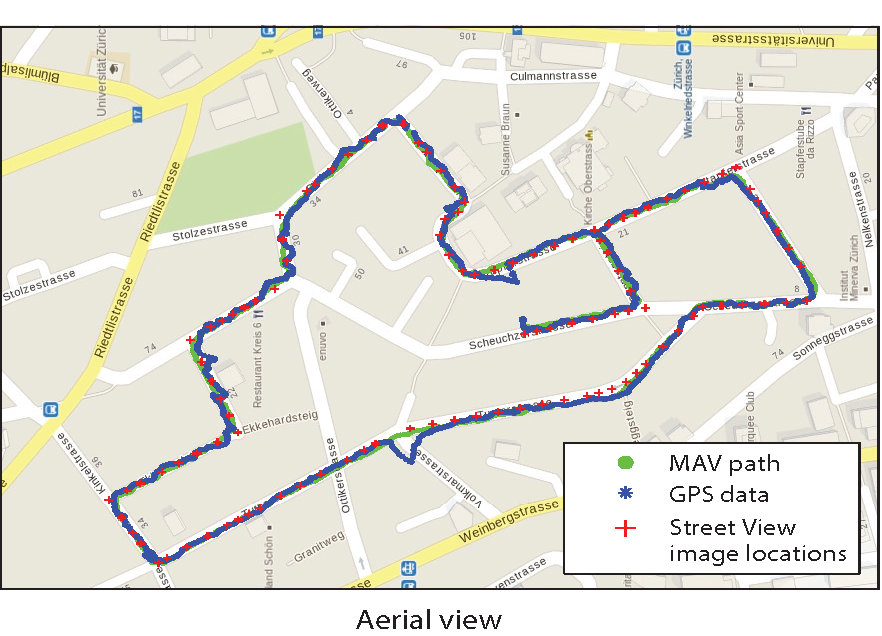 This presents the world's first dataset recorded on-board a camera equipped Micro Aerial Vehicle (MAV) flying within urban streets at low altitudes (i.e., 5-15 meters above the ground). The 2 km dataset consists of time synchronized aerial high-resolution images, GPS and IMU sensor data, ground-level street view images, and ground truth data. The dataset is ideal to evaluate and benchmark appearance-based topological localization, monocular visual odometry, simultaneous localization and mapping (SLAM), and online 3D reconstruction algorithms for MAV in urban environments.
For more information and to download the dataset, please visit the Scaramuzza Lab website.